Michael J. Levin, Of Counsel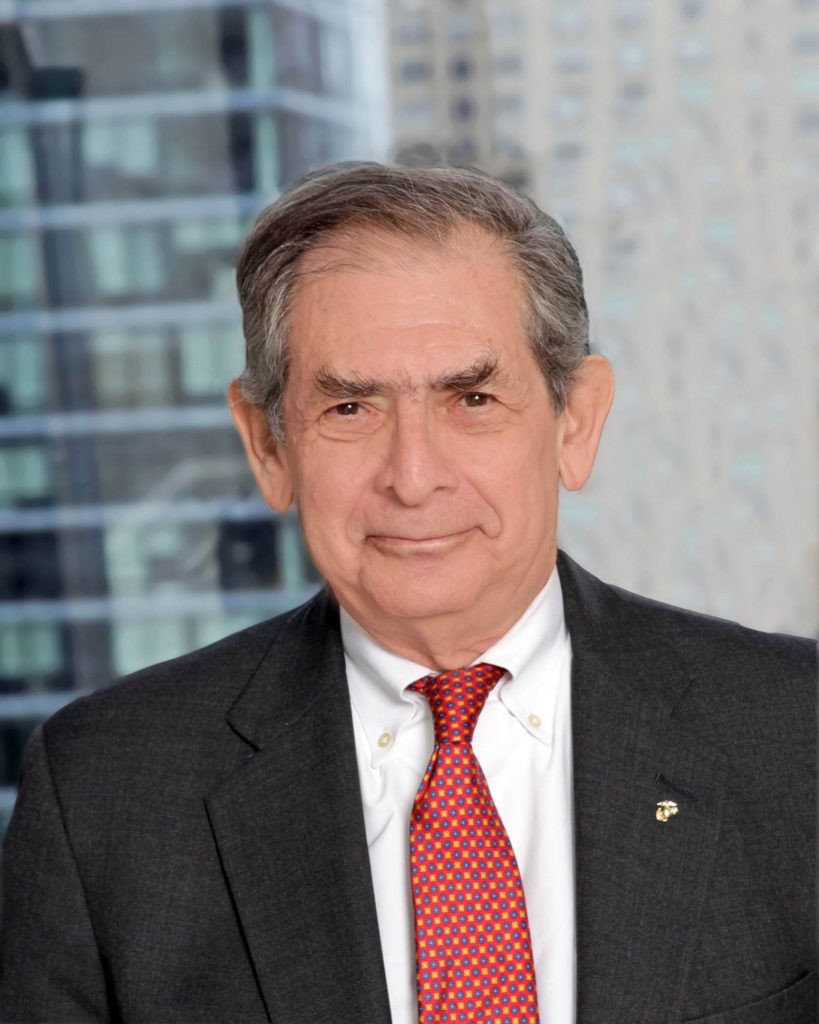 Michael Levin is Of Counsel to the firm. Mr. Levin brings to Wrobel Markham's clients over forty years of experience in a wide range of complex commercial litigation and arbitrations, including banking, corporate, partnership, insurance and reinsurance, franchise, fraud, contract, product liability, ERISA, securities, corporate reorganization, bankruptcy, trusts and estates, antitrust and RICO cases, from trial through appeals to the highest appellate courts.
Mr. Levin began trying cases as a Marine Corps Officer in the United States and Vietnam as prosecutor, defense counsel and military judge in courts-martial involving serious crimes, including homicides. After returning from Vietnam, then Captain Levin became an appellate defense counsel before the then highest military court, the United States Court of Military Appeals.
Upon leaving active duty in the Marines, Mr. Levin joined the leading New York firm of Milbank, Tweed, Hadley & McCloy, where he handled banking, bankruptcy and corporate reorganization, contract, fraud, securities, antitrust, trusts and estates, trademark, copyright, ERISA and other commercial litigation. While at Milbank, he tried, and handled the appeal of, cases on behalf of a major United States bank, the New York Stock Exchange, a major oil company and other large commercial entities. Mr. Levin's trials and arbitration hearings have included defense of a leading heart hospital against antitrust claims, defense of the New York Stock Exchange in securities cases and defense of a leading United States bank against banking claims. Mr. Levin was also on the trial team that tried the will contest over the fortune of J. Seward Johnson, In re Estate of J. Seward Johnson, a sixteen week jury trial in Manhattan's Surrogate Court, which was the largest will contest to be tried in American history to that time.
After leaving Milbank, Mr. Levin joined a small New York litigation boutique and subsequently became a partner in Sutherland, Asbill & Brennan, where he expanded his trial and appellate practice to representation of United States and foreign automobile manufacturer-franchisors in litigation with franchised dealers. His major trials included the successful prosecution of a civil RICO action on behalf of approximately 60 partners of major Wall Street law firms who had been defrauded in their investments in land. In that case, after achieving victory against the defendants at trial and a multi-million-dollar award, he successfully pursued the defendant and his defendant corporation through two bankruptcies in California and Idaho, and recovered for his clients assets that the defendants had fraudulently transferred. As the consequence of Mr. Levin's efforts, his clients recovered their entire investment, with interest, and all of their legal fees.
Mr. Levin also continued his bankruptcy and corporate reorganization practice representing creditors and debtors. Among his representations during this time he was counsel to the New York Stock Exchange in the Chapter 11 case of Drexel Burnham Lambert. His bankruptcy practice remains very active.
Mr. Levin's insurance and reinsurance practice has recently included the 10 year representation of a Lloyd's of London Syndicate in runoff, which required the resolution of a large number of claims and included two lengthy arbitration hearings, each involving claims of approximately $20 million.
Mr. Levin has lectured in Continuing Legal Education Courses on "How to Try A Commercial Case" and "How to Try a Civil Case in Federal Court." Mr. Levin received his Bachelor of Arts (with Honors) from The Johns Hopkins University and his Juris Doctor from the University of Michigan Law School. He is a retired Lieutenant Colonel in the United States Marine Corps.